Christopher Prosser (b. 1978, San Francisco, CA) is an American composer, conductor, and music educator. He has composed works for orchestra, the theater, chamber ensembles, choir, art songs, and solo pieces. His work is inherently programmatic and focused on constructing narratives infused with musings of spirituality and aesthetic beauty that stem from a pursuit of the divine. He primarily writes acoustic music, which draws from a wide breadth of historical traditions, styles, and genres. It is often characterized by centric, nonfunctional, triadic harmonies, melodic lines that unfold slowly over time, contrapuntal textures that create colorful and dramatic gestures, and an innate rhythmic intensity.
Prosser's music has been acknowledged through commissions, awards, and performances across the U.S. and internationally by SXSW, The International Trombone Festival, North American Saxophone Alliance, National Flute Association, The Harry Ransom Center, MTNA, Brevard Music Center, NACUSA, Cortona Sessions for New Music, Landmarks, Tetractys New Music, ELECTRIC LaTex, the Oregon Bach Festival Composer's Symposium, The Blanton Museum of Art, Portland State University's Theater Arts program, The Contemporary Austin, and the UTSA New Music Festival. His works have been performed by artists and ensembles including The Beijing Contemporary Soloists, Transient Canvas, newEar Contemporary Chamber Ensemble, F-PLUS, Kraken Quartet, The Louisiana Sinfonietta, DuoSolo, The University of Texas New Music Ensemble, saxophonist Jeffrey Loeffert (h2 sax quartet), pianist Michael Kirkendoll, and the UTSA Concert Choir.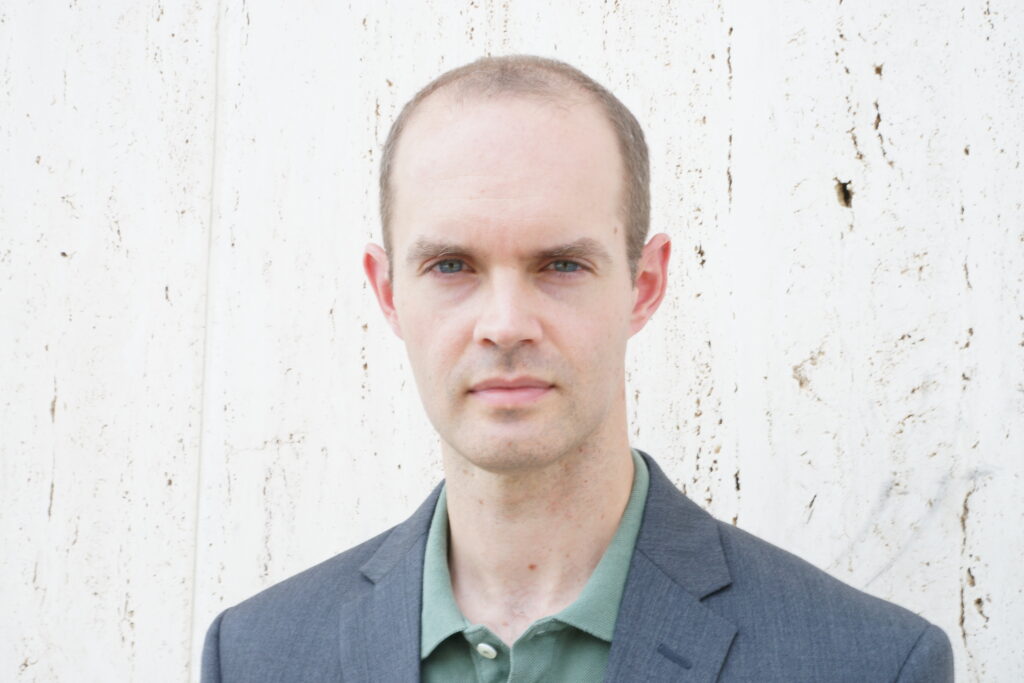 As a conductor and passionate advocate for new music, Prosser has conducted over sixty world premiere performances of works by young and emerging composers. He has held posts with the Sospiro New Music Vocal Ensemble, The Riverside Chamber Symphony, and most recently served as the Director of the UTSA New Music Lab. He is a founder and Co-Director of Tetractys New Music, a new music concert series based in Austin, Texas that connects composers, musicians, and audiences from around the world, commissions new and exciting work from leading voices in the new music community, and curates unique concert experiences featuring the music of living composers.
As a music educator, Prosser has held teaching positions at Tarleton State University, The China Conservatory of Music, The University of Texas at San Antonio, and The University of Texas at Austin's Butler School of Music. At UT Austin, he was a Kent Kennan Graduate Teaching Fellow in Music Composition and the recipient of the Robert Jeffry Womack Endowed Presidential Scholarship.
Prosser holds degrees in music composition from the University of Texas at Austin (DMA), the University of Oregon (M. Music), and Louisiana State University (B. Music). His mentors include composers Robert Kyr, David Crumb, Yevgeniy Sharlat, Russell Pinkston, Dinos Constantinides, and Liduino Pitombeira, with additional summer studies under Gabriella Lena Frank, Forrest Pierce, Ken Ueno, and Robert Livingston Aldridge. In addition, he has studied conducting with Hirvo Surva, Robert Carnochan, and Robert Ponto.